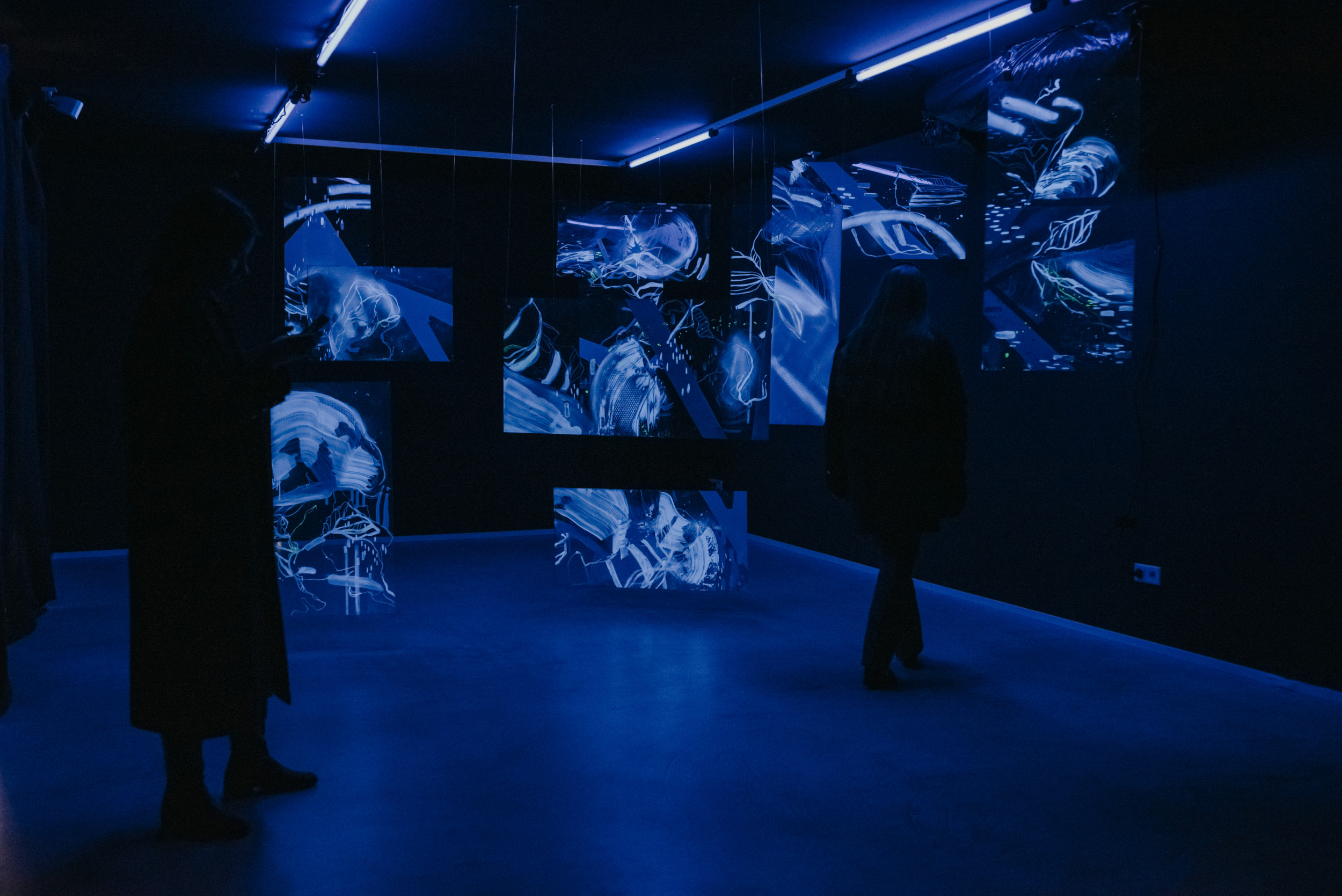 On Saturday, November 16, 2019, Galerie Gerald Hartinger presented the performance "Satellite" together with the Berlin-based artist Julia Benz.
In the darkened basement, on the occasion of the Vienna Art Week with the motto "Making Truth", visitors had the opportunity to become part of the space and one with the space at the same time.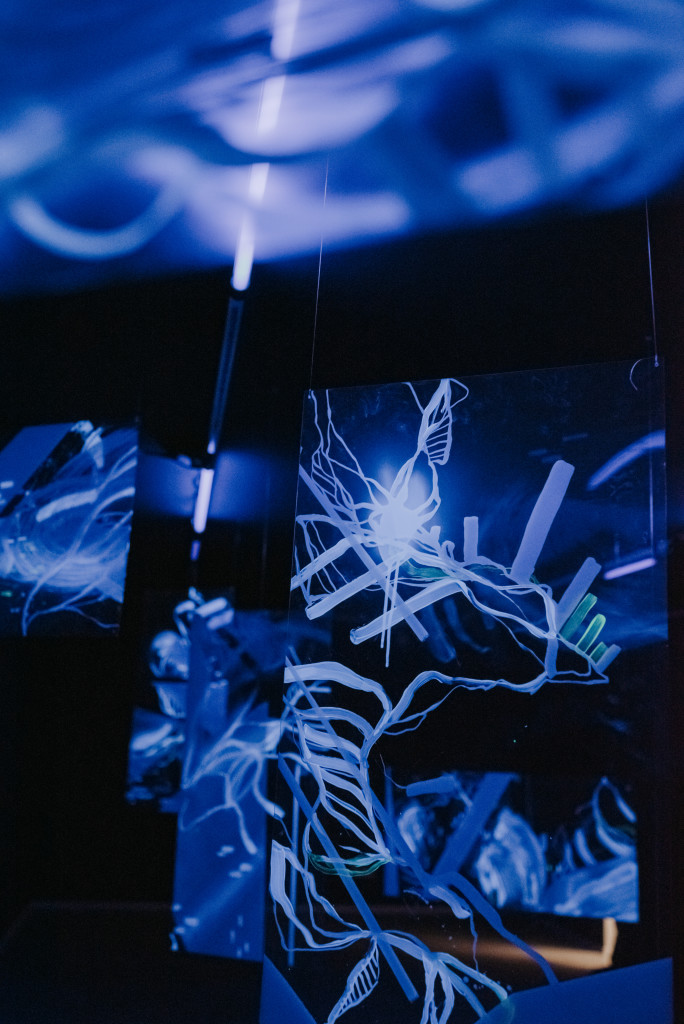 In order to influence the viewer as little as possible, they orientated themselves exclusively on the basis of the "floating" works of art and sounds floating in the space and inevitably deal with their own feelings.
Depending on the location and constellation of the plates, which constantly change as a result of movement in space, a new composite image emerges and thus a subjective truth for the participants of the performance.  Inspired by space, Julia Benz created an open space in which man moves as a satellite in the interplay of inner and outer truth.  A live sound did pick up the visitors and accompany them through the atmosphere into space.
"Making Truth is the inner autopilot that enters when disorientation begins." – Julia Benz