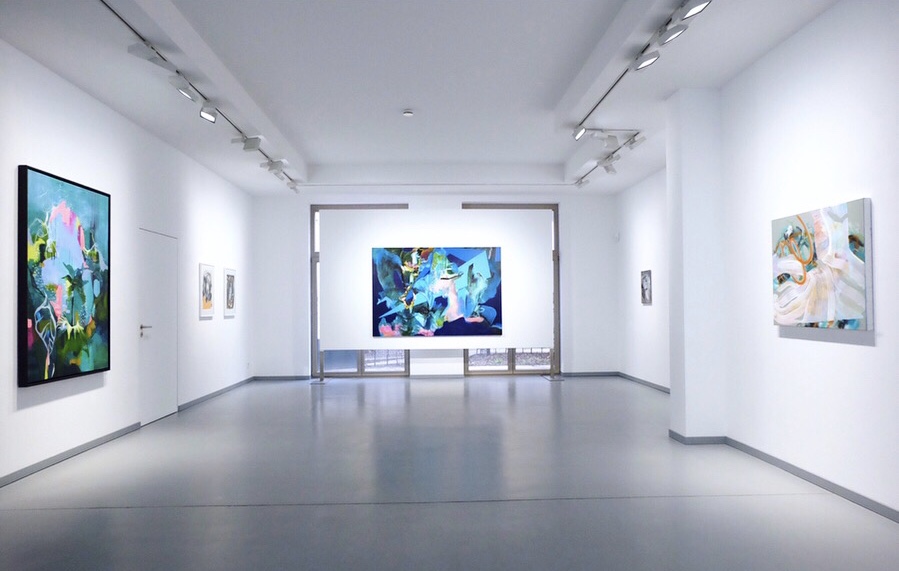 Our inner emotional world is in continuous interaction with the everyday events that surround us. These events influence the dynamics and intensity of our emotions and shape our existence and actions. Julia Benz's new solo exhibition, Catharsis focuses on the potential of this intro-extro exchange and shows the purifying power of emotional reflection in the picturesque process. Through the accompanying challenges of artistic expression she finds way to new aesthetic concepts that are being not only reflection but perspective as well.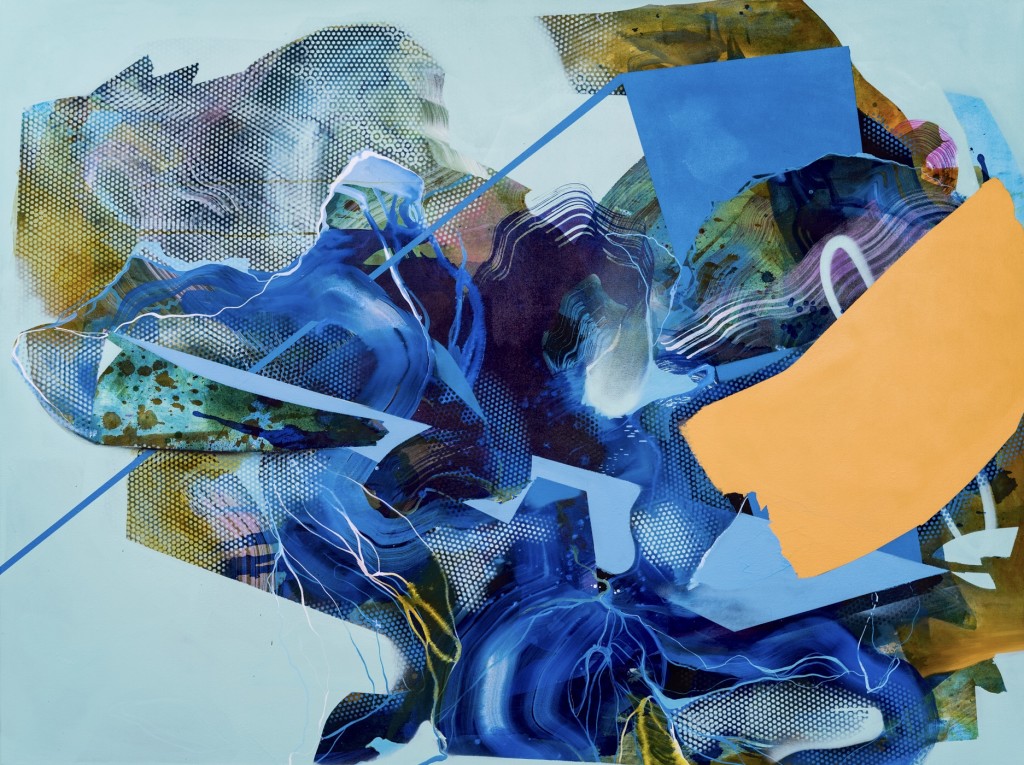 Quotation from Julia Benz: "The exploration of color as expression and medium in relation to form and composition is my current focus. I concentrate intensively on the exchange between these fundamental elements of painting and I try to get to the source of their power to understand the basic characteristics and so to be able to portray the pure dialogue between these forces. This gives the freedom to the viewer to feel and interpret my work freely. And it also gives space for their own impressions, namely the discovery of emotions in the form and color of landscapes."
---
Unsere innere Gefühlswelt steht in kontinuierlicher Wechselwirkung zu den Ereignissen, die uns tagtäglich umgeben, nehmen Einfluss auf die Dynamik und Intensität unserer Emotionsströme und gestalten so unser Sein und Wirken.
Julia Benz' neue Einzelausstellung Katharsis setzt sich mit dem Potential dieses intro-extro Austausches auseinander und durchlebt im malerischen Prozess die reinigende Kraft emotionaler Reflexion, die damit einhergehenden Herausforderungen künstlerischer Expression und findet auf diesem Weg neue ästhetische Konzepte, die sowohl Spiegel als auch Perspektive sind.
Zitat Julia Benz: "Die Auseinandersetzung mit der Farbe als Ausdruck und Medium in Verbindung zu Form und Komposition ist mein derzeitiger Fokus. Ich konzentriere mich intensiv auf den Austausch zwischen diesen fundamentalen Elementen der Malerei, versuche an die Quelle ihrer Wirkungskraft zu gelangen, die grundlegenden Charakteristika zu begreifen und somit den puren Dialog zwischen diesen Kräften darzustellen. Für den Betrachter ist dadurch ein Fühlen und Lesen meiner Arbeit mit Freiheit verbunden, gibt Raum für die eigenen Emotionen, bzw. des Entdeckens von Gefühlen in den Form- und Farblandschaften."