In June, the Goethe-Institut Finnland invited me together with the project Helsinki Urban Art (HUA) to paint a wall in their office hallway, in the middle of central Helsinki.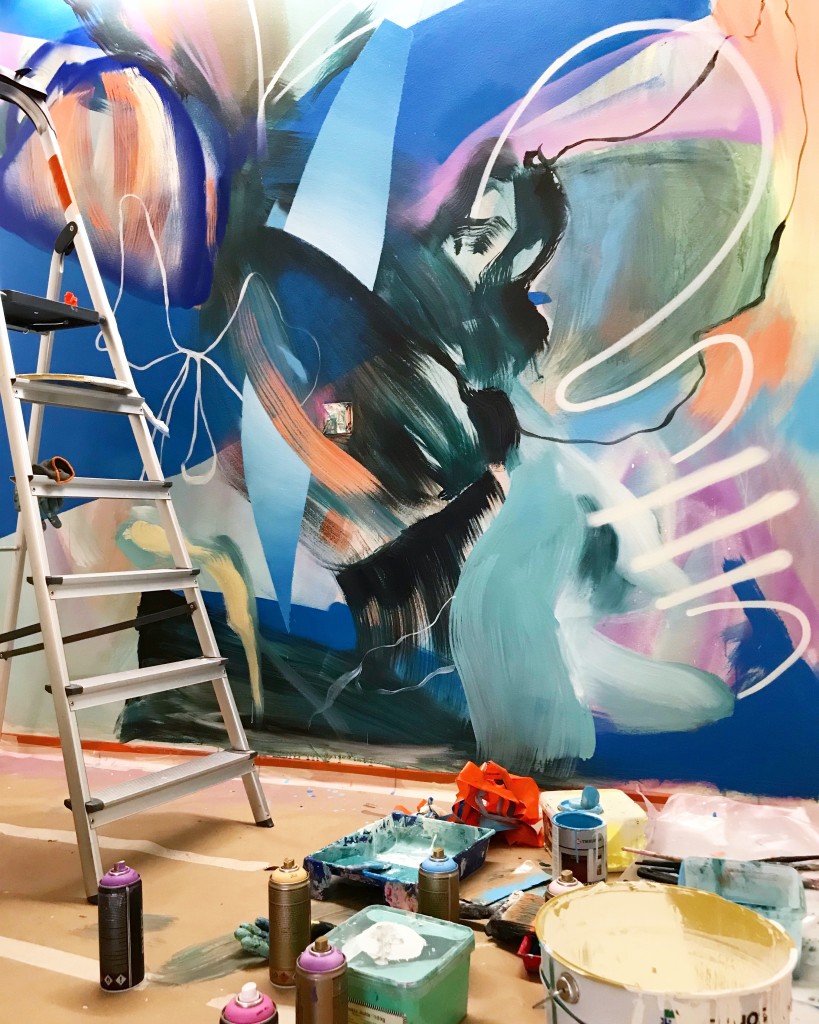 "Sininen" is the title in finnish, which means "blue" in English.
After painting a very geometrical wall in Pasila District of Helsinki two days before, the format of this Mural invited me to treat the wall more like a canvas. I decided to tape a frame at the beginning, to have a clear cut 4cm before the actual painting ends. That's how the wall actually frames the painting. I really liked the idea of mixing concepts of wall- and canvas-painting in this way.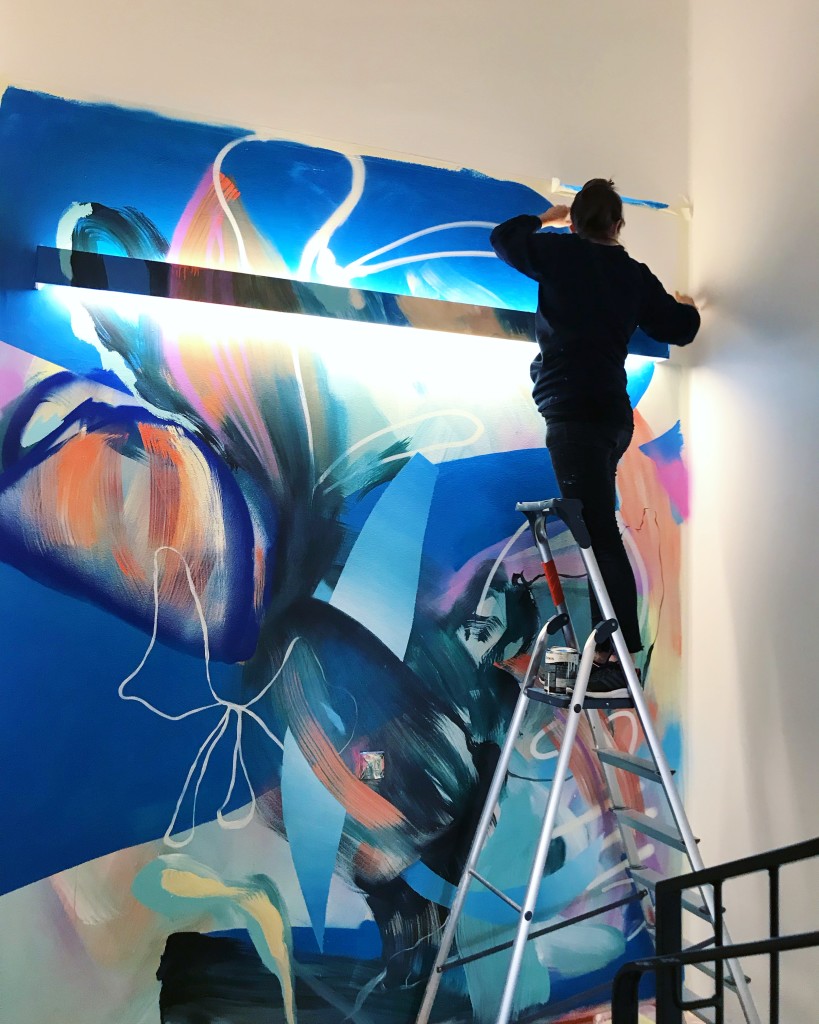 For this painting I took a canvas work that I painted a few weeks ago as a basis. The picture helped me as a rough concept within which I could freely play with shapes and elements. This way leaves me the freedom to respond to my environment.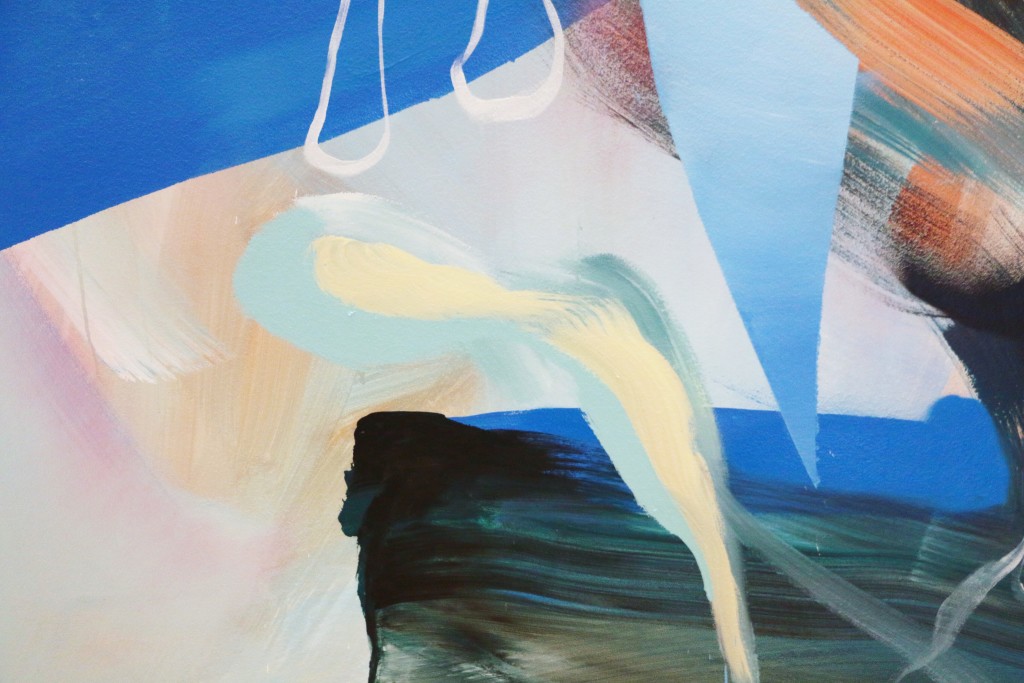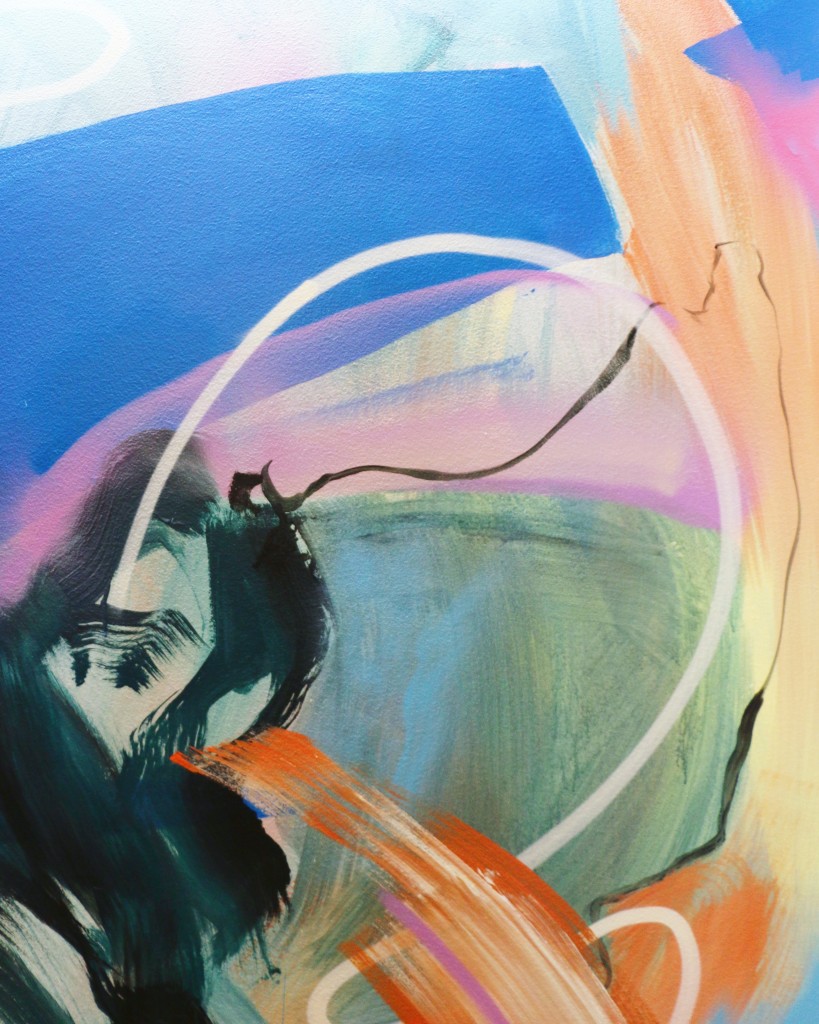 A small challenge was the indirect light, which breaks the wall in one place. I decided to include this in the painting and make the geometric shape of the lamp a part of the picture.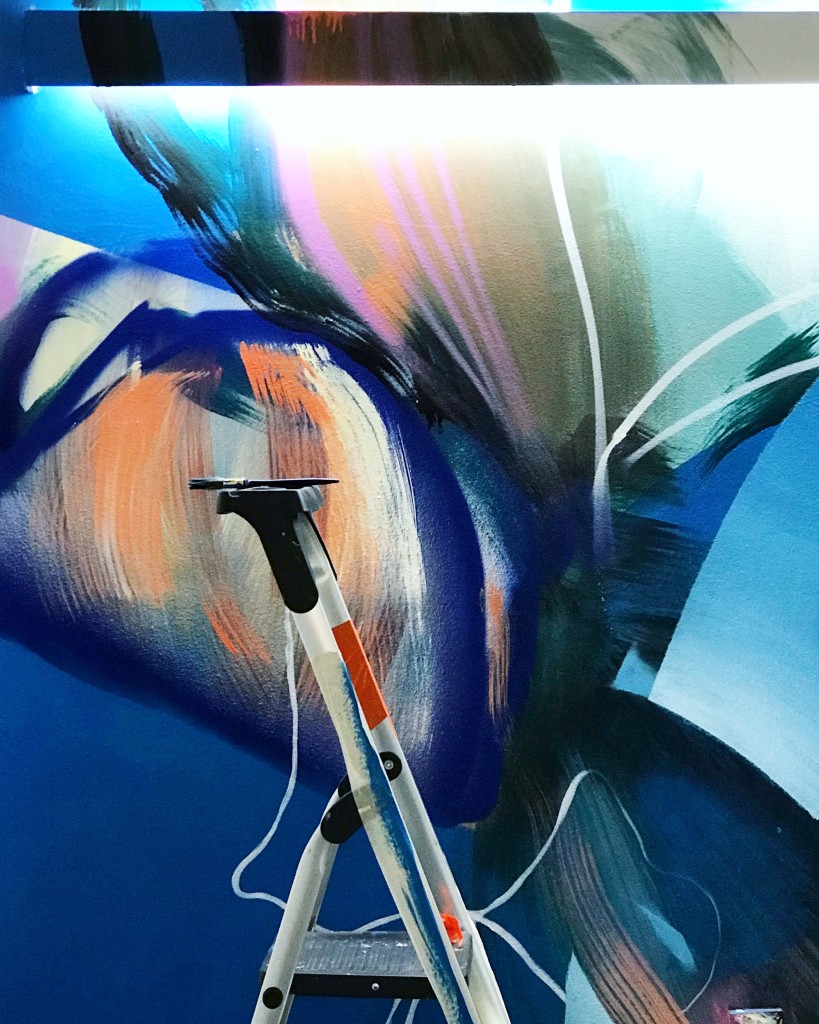 For this work, I chose blue as the basic tone for the color, after first using a lot of other colors as a background painting. I love blues and use them again and again in my paintings. It's a color that makes me happy. After spending a few days in Helsinki, blue is a color that for me reflects the feeling of this city and its people.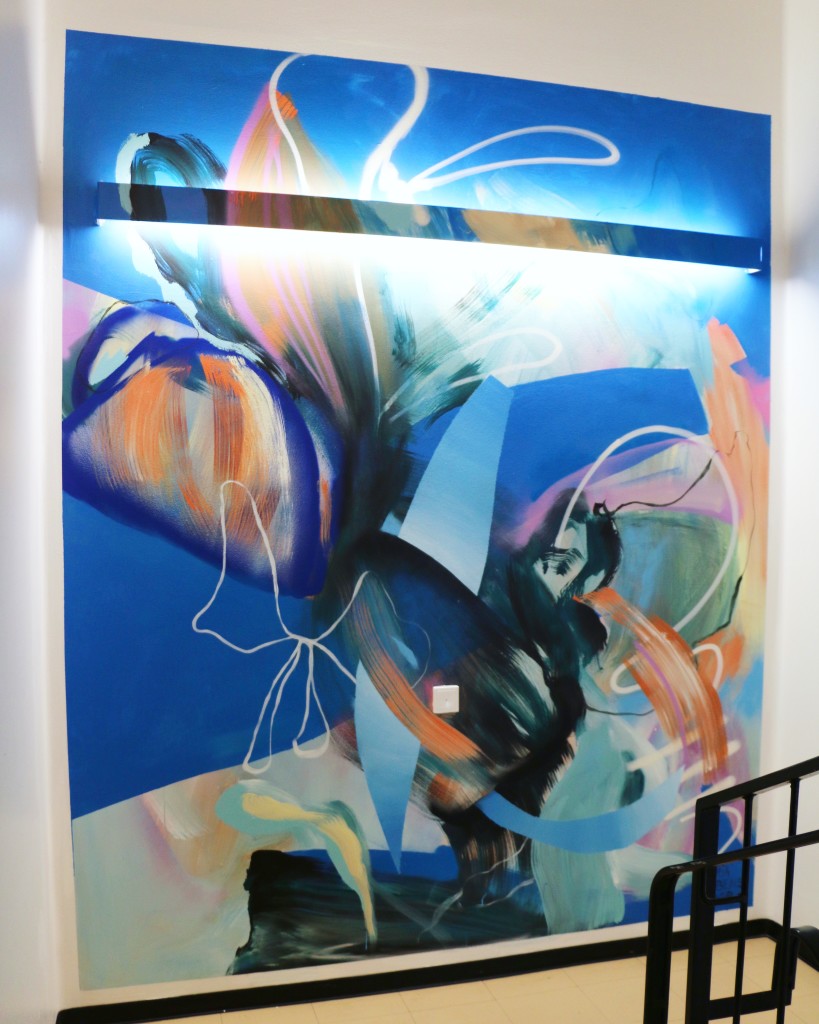 SININEN
3,5 x 2,5 m
acrylic and aerosol
Julia Benz 2018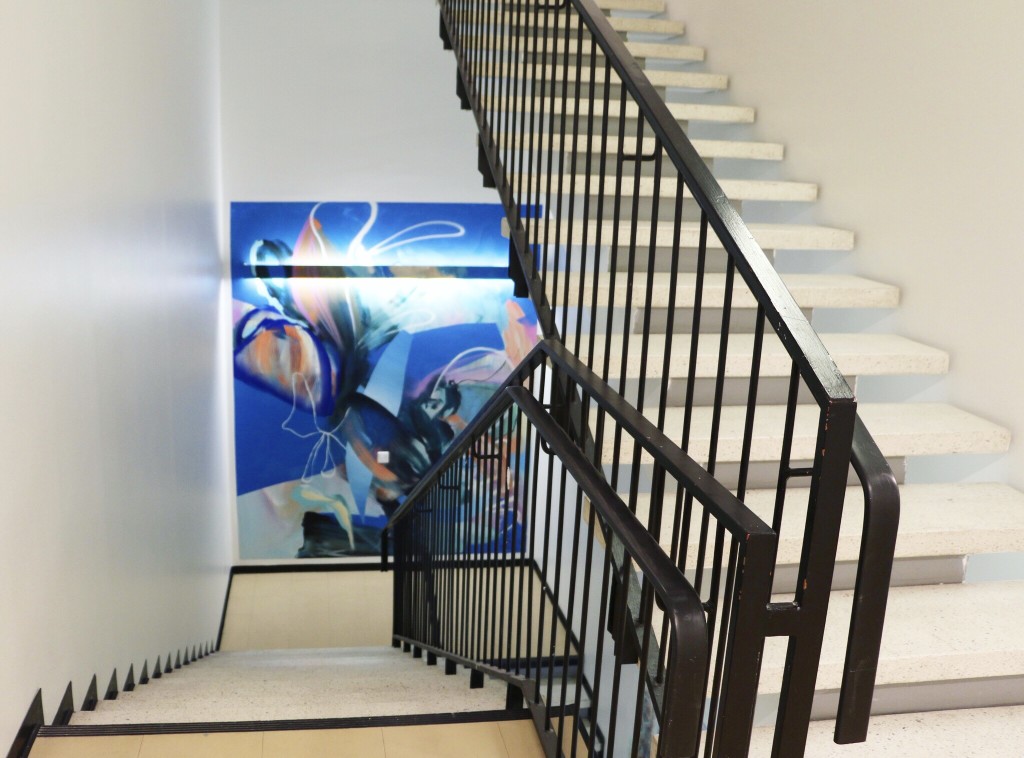 At this point, I would like to thank Alexandra and Tina from the Goethe-Institut Finland for the opportunity to paint an area in their office. Thanks also to Jaakko Blomberg for the great organization and to Severi for the great help.
I hope to have another opportunity to travel to Finland soon, because I fell in love a bit.