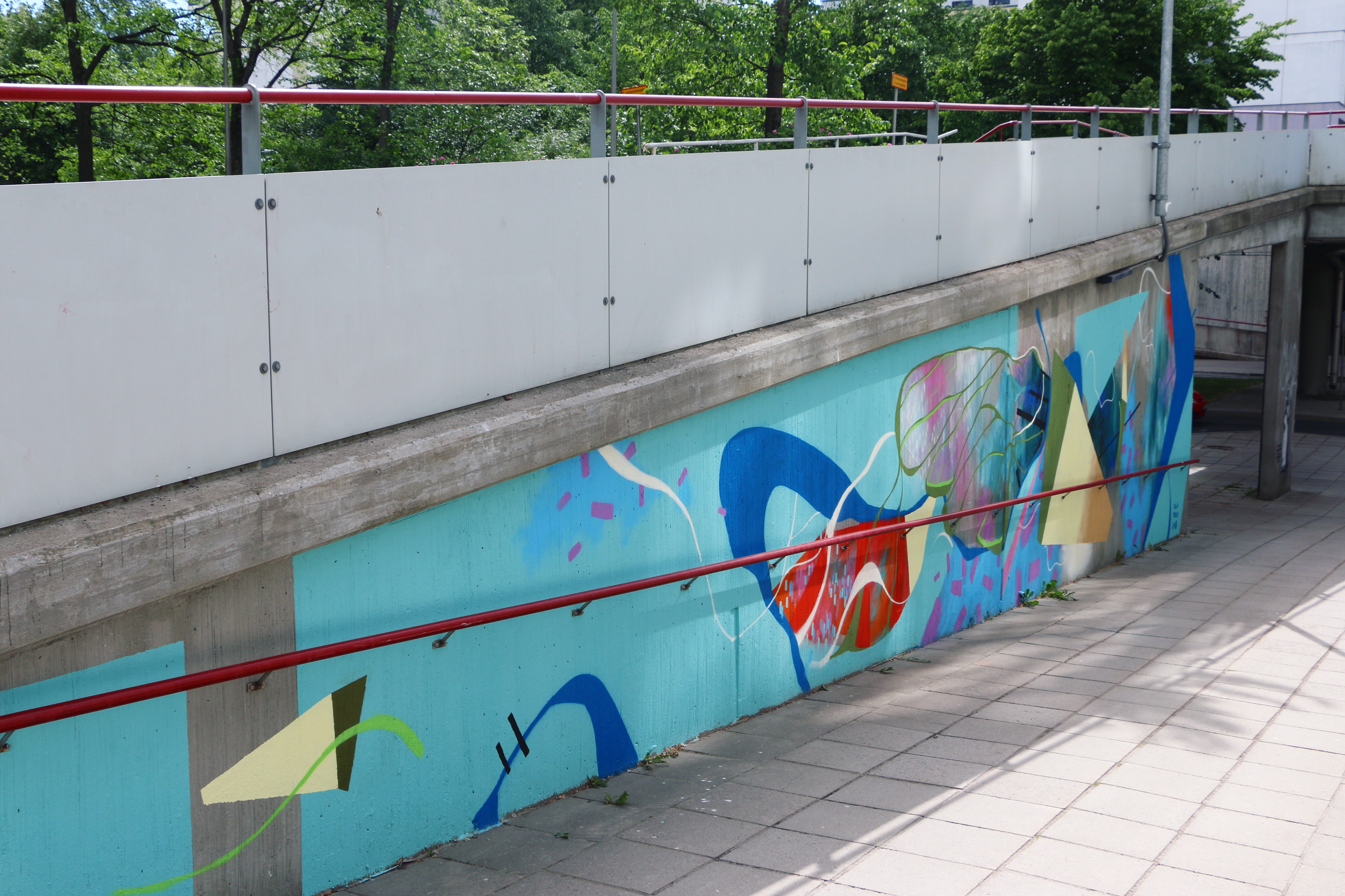 Pasila was a gray suburb of Helsinki, which, according to Jaakko Blomberg of Helsinki Urban Art (HUA) has a lot of potential for Urban Art. That's why Jaakko founded this Street Art project together with other creatives in 2017.
The aim was to bring more color and art into this district, to enhance it visually and to bring it back to life. Since summer 2017, artists from Finland and abroad have come to Helsinki to perform artistically on the interlocking walls full of railings, staircases and bridges.
When Jaakko invited me to this exciting project, I was allowed to choose my own wall. At that time, I thought of the largest and most exciting form of wall, which ended up being a staircase with a 20m long sloping wall. I saw a large triangle shape and took this as a geometrical challenge to paint on.

What I did not think about at first is that there will be no way to look at the wall from the front, but only from the top or bottom. It's a wall that you pass by and the perspective on it changes constantly.
Next there were already paintings, which should be partially painted over. The little hedgehog on the corner below had to stay.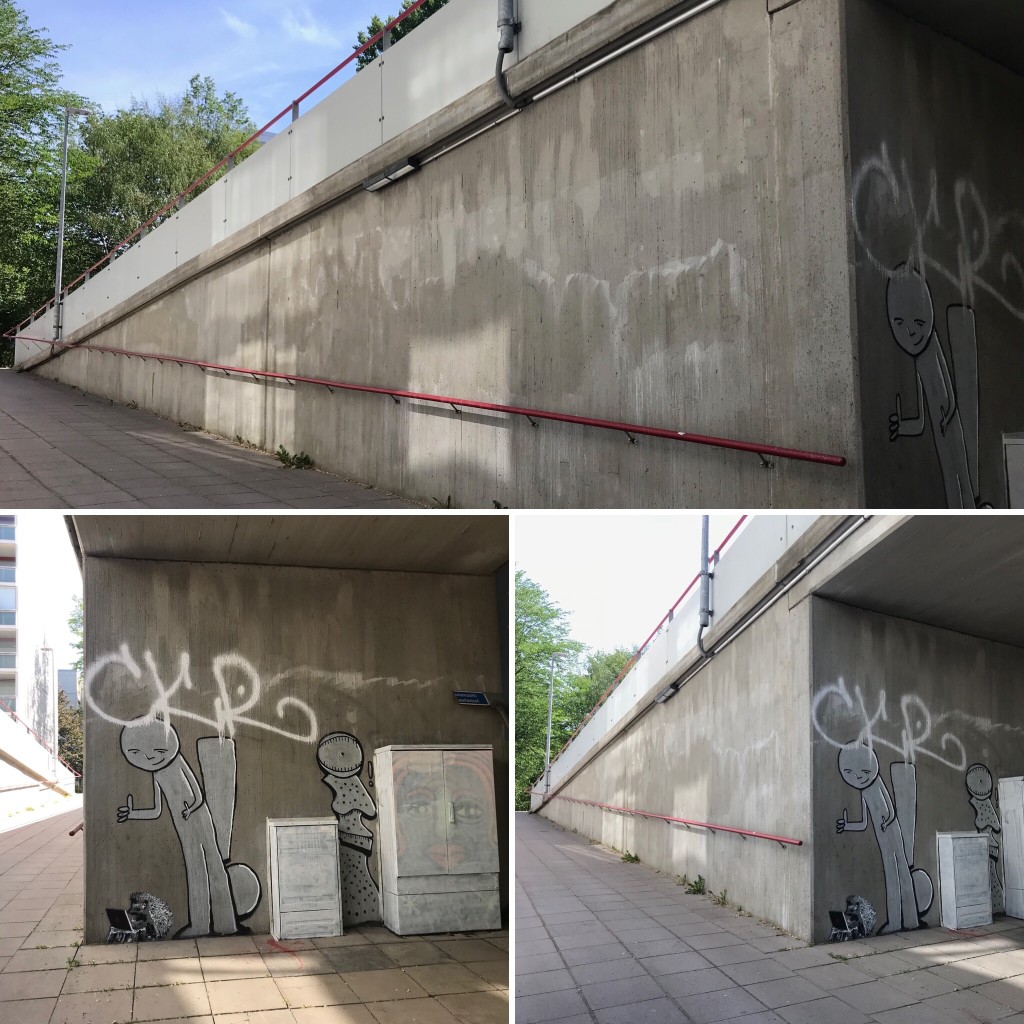 I decided to visually respond to the many geometric shapes of the Pasila. Everything is angled and you can get lost sometimes. This geometry was my starting point.
On the big triangle (the wall), I built several large and small geometric shapes and combined these with flowing shapes and lines.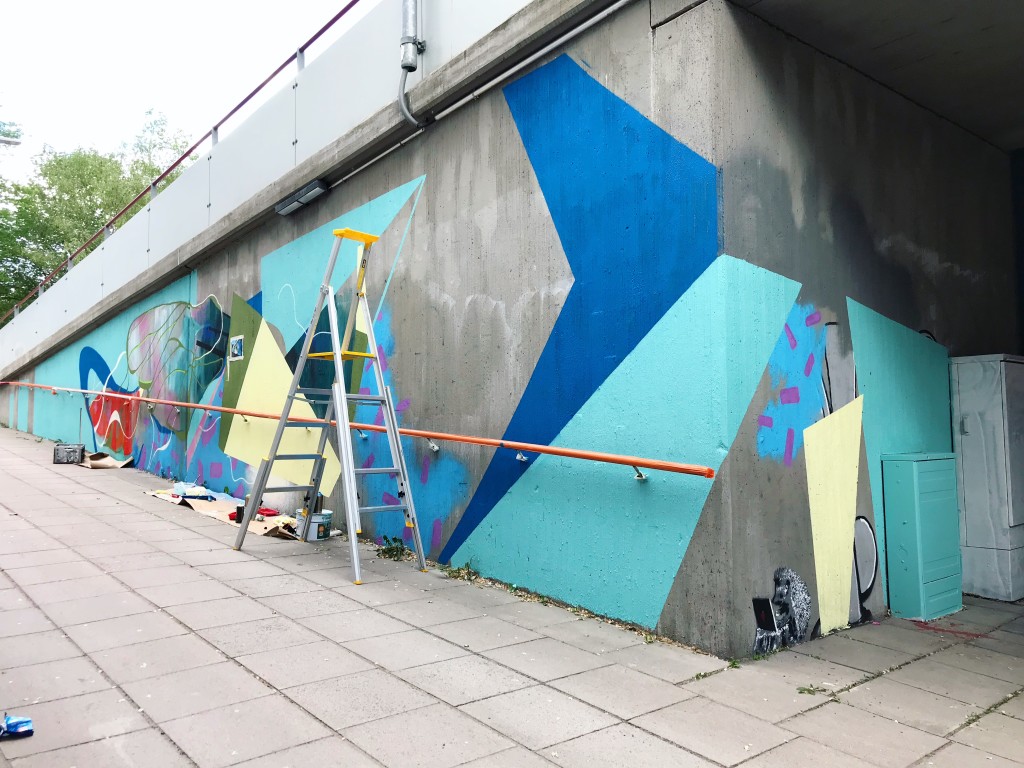 It was important to me to connect the painting with the concrete wall, to let it become a whole. In my view, this mural is several pictures in one. If you run from top to bottom, you will get another picture than the other way around. Somehow like an interactive painting. Nothing is better than leaving the comfort zone…
Thanks to the weather and great support of Jaakko and the Team of Helsinki Urban Art, I had much fun working on this tricky wall. The support was great and I also want to thank Tamim Sibai for being the best help.
Next stop on this trip was Goethe-Institut Finnland – if you want to check it out click here to read more about my "Sininen (Blue)" mural, which was a totally different story. Hope you like it!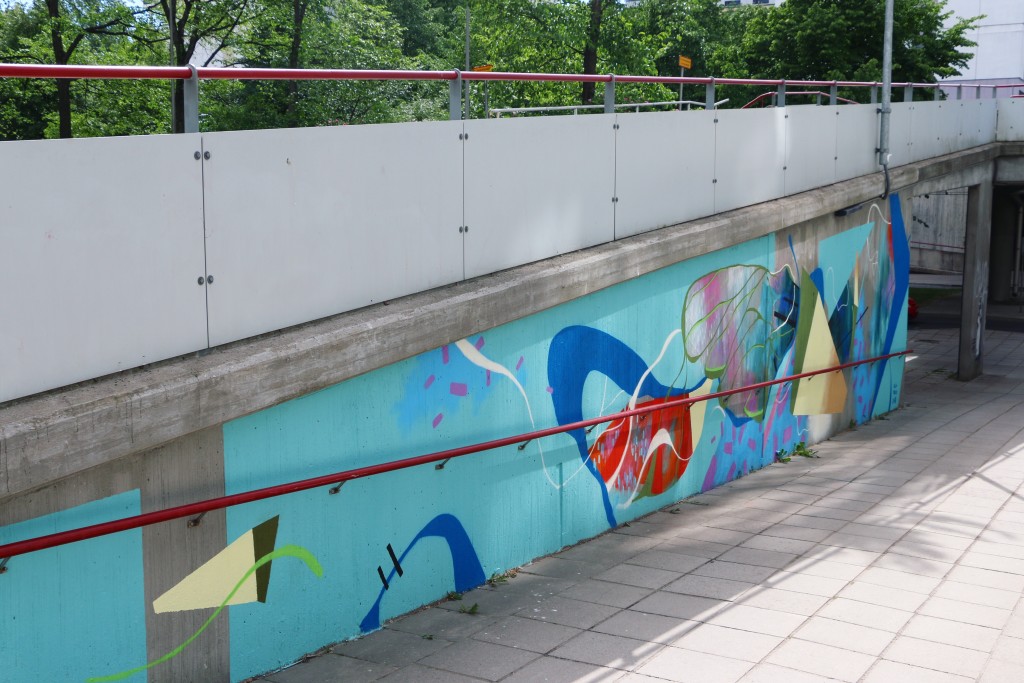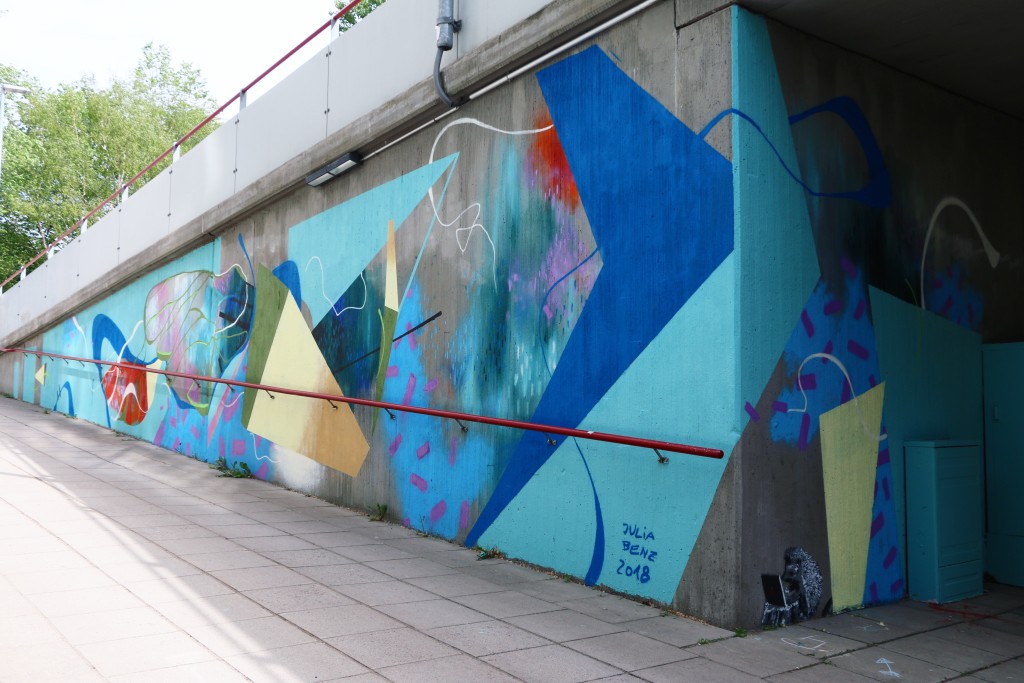 PASILA
3,5 x 20 m
acrylic and aerosol
Julia Benz 2018