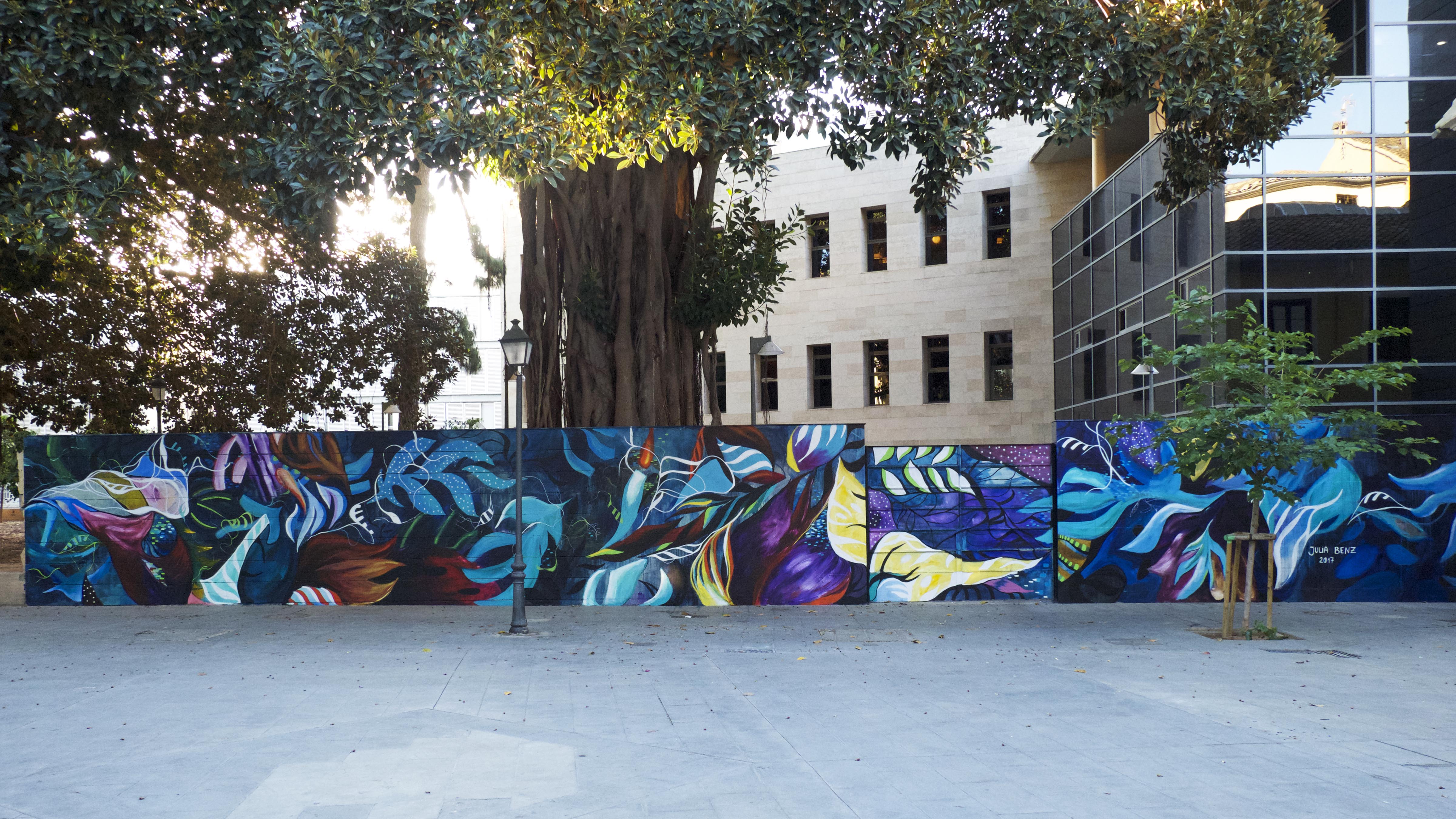 Good times in Valencia happened recently painting a 3,5 x 25m wall  called "Reflection" next to a 200 year old Ficus tree in the old center of the city in Spain. It was a big pleasure to get this chance by Plastic Murs Gallery in addition to my solo exhibition "In a while crocodile".
Painting next to two really old trees, I wanted to connect my painting with the trees representing a long history of nature in the middle of this beautiful city Valencia by using my floral and colorful theme.
It was a great time, big thanks to Vicente from Plastic Murs and Tamim Sibai for supporting me.
Location:
Carrer de Dalt, 30
46003 València, Valencia, Spain