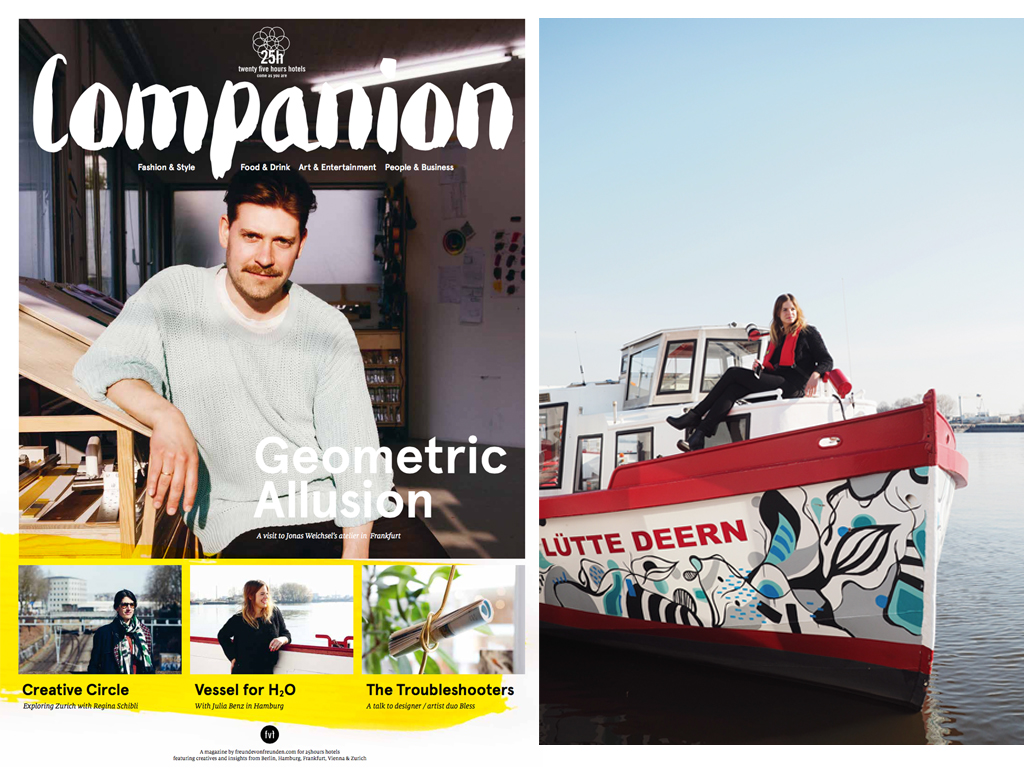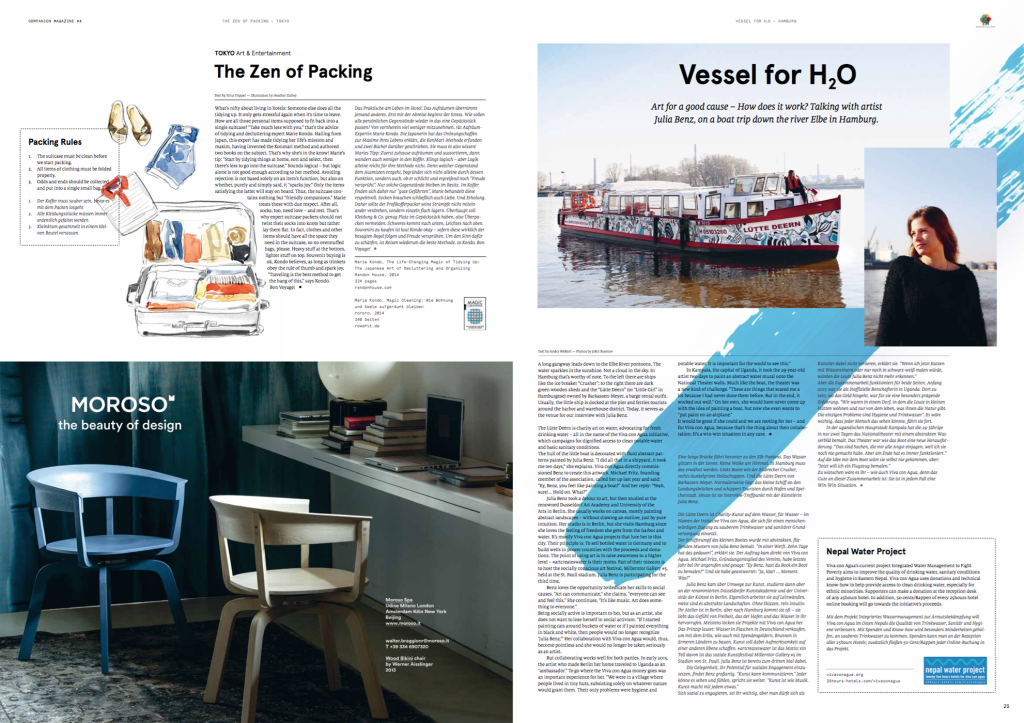 The actual issue of Companion Magazine made a very nice Feature with me about the Vessel named Lütte Deern I painted in 2014 for H2O and Viva con Agua in Hamburg. In the Interview I talk about my Art, my connection to the social work of VcA, Millerntor Gallery and Uganda.
Companion is a Magazin by Freunde von Freunden for 25Hours Hotels featuring creatives and insights from Berlin, Hamburg, Frankfurt, Vienna and Zürich. If you want to get a nice view from the harbor of Hamburg and support Viva con Agua for clean drinking water in Uganda – just book a tour with the Lütte Deern from Barkassen Meyer or donate here or come to the Millerntor Gallery in July and buy some art!
Thank you so much Andra Wöllert for the nice Interview and big probs to John Bozinov, thank you for those amazing photos, thanks to Companion Magazine, Hubert Neubacher, Michael Fritz.
All 4 water, water 4 all