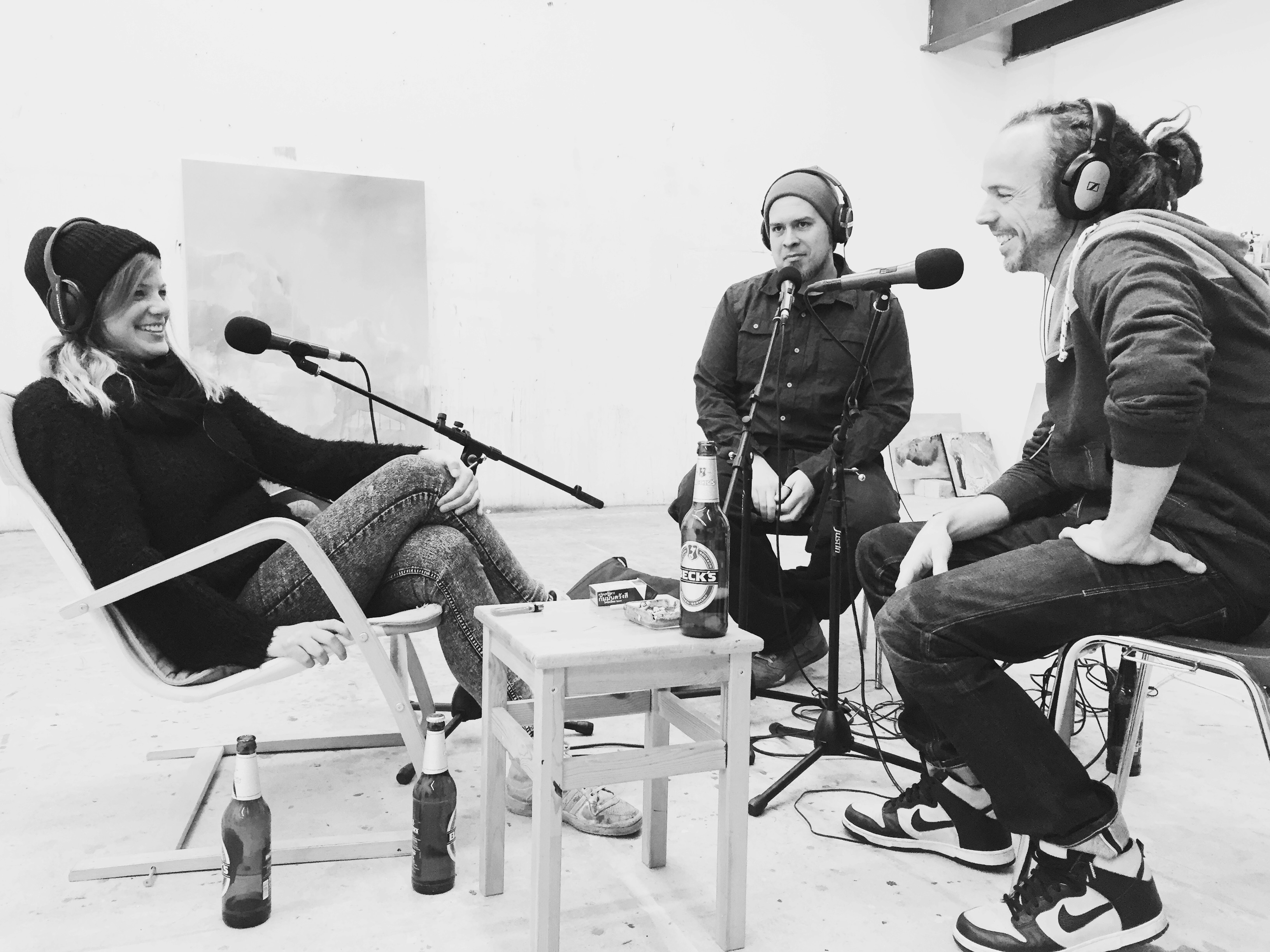 JB and Tom from Vantage Point Berlin Radio came for a chat to my studio and we had one great hour of talking, specially about my work and some of the nice projects from last year like my show at Urban Spree, the documentary by Fredi and Andi from Editude Pictures, being part of the MILLERNTOR GALLERY andViva con Agua and being in Sudan for Yalla Khartoum!
You can also hear one of the songs from #YallaGoRapKhartoum produced by Samy Deluxe and Matteo Capreoli during their workshop in Khartoum.
I am so happy about the guys from Vantage Point Radio visiting me, thank you guys!!
Love and Peace,
Benz
SO CHECK IT OUT and let me know of you like it www.vantagepointradio.com.
As one of Berlin's leading young female painters, Julia Benz has a thirst for life and experience which seems to be perfectly matched to her determination and dedication to her craft. Taking on new projects in unfamiliar territory seems to have been the theme of the last two years for Benz but all the while holding strong to her diehard work ethic and hours upon hours of studio time. Between trips oversees and massive projects like painting a boat and giving art workshops in Africa, Benz still somehow manages to keep up with the high demand for her studio work as well.
Her secret no doubt, is the long days she spends in her Berlin studio smashing away at 4 or 5 paintings at a time. From massive canvas works to much smaller delicate pieces, her paintings are electric. Layers upon layers of color and pattern weave together somehow perfectly driven by nothing more than impulse, experience and intuition.The colorfulness and vibrancy of her personality shines through in her work and it was an absolute pleasure to sit with Julia and talk it all over this week on VantagePoint.

Thank you to Zeit Online und Jörg Heikhaus for this nice article, check it out: HERE.