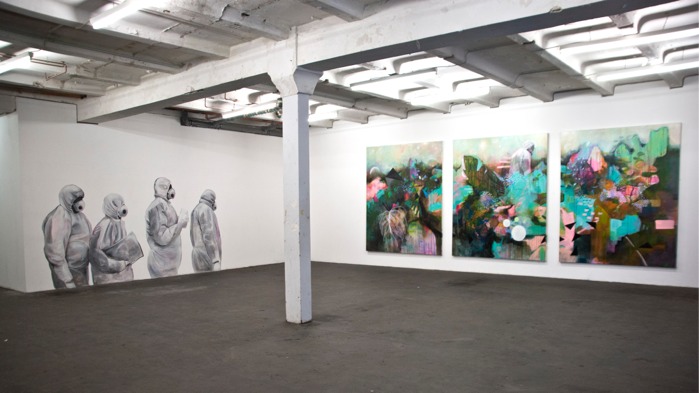 Exhibition 29. – 21. December 2013
Urban Spree
Revalerstr. 99
Berlin
editude pictures presents
JULIA BENZ: EVERYTHING AMAZING – NOBODY HAPPY
a film by
Andreas Lamoth & Frederic Leitzke
—
Painting, the process and what actually happens before the work is complete.
Julia Benz is a young painter who has been living in Berlin for two years now. Painting is the center of her life. After several exhibits outside the capital, she is now preparing for her first solo exhibition at the Urban Spree gallery in Berlin. One person, one exhibit and everything in between.
Andreas Lamoth and Frederic Leitzke from editude pictures, a film production company from Berlin, accompanied Julia Benz and her work with the canvas in the two weeks leading up to the start of her exhibition, in order to record a very important part of her artistic work: the process.
The short documentary "Everything Amazing – Nobody Happy" focuses on the weeks leading up to the opening. Especially those moments when not everything is going smoothly, when self-doubt takes over, were caught on film and create an intensive portrait of the creative process of Julia Benz.
—
juliabenz.de
editudepictures.de
urbanspree.com
—
Berlin 2014.