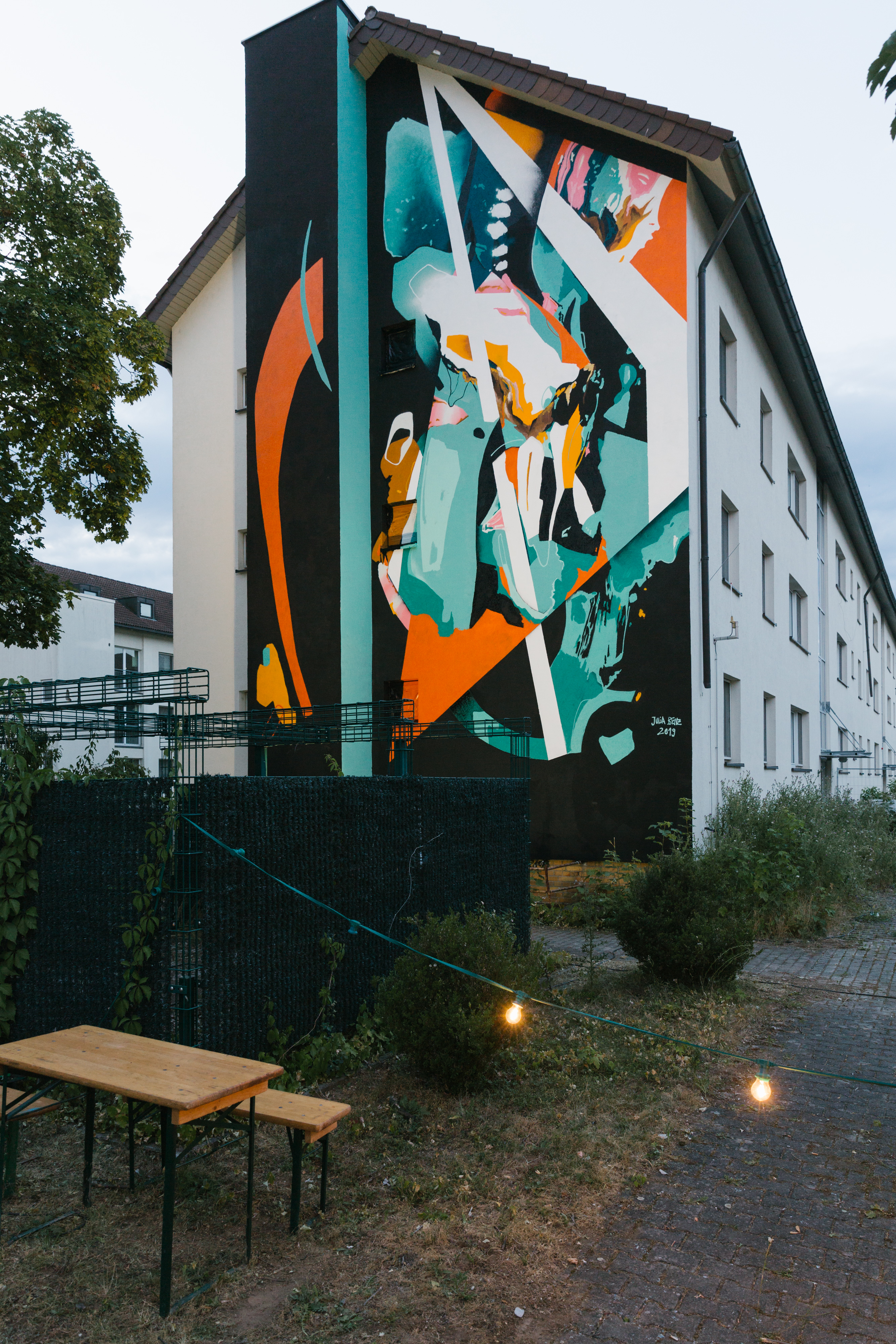 At the beginning of June, I was invited by the Metropolink Festival to paint a house facade for this year's festival on the former US military base outside of Heidelberg.
We have spent a beautiful time at this special location, which is abandoned by the military since over five years. Sleeping in a building next to the mural made the progress of the wall quite intense. There was nothing else to think about or get distracted from, than painting. The heat was intense these days, have rarely been sweating this much.
MALACHITE is the title of this mural and represents its color theme and the processes of the last months in which I deal intensively with color themes in the studio. Picturesque elements give way to the graphisc in this work, my theme here is the dynamics which are created by the intense contrast between orange and the color malachite. Both fight for their attention. Using black as a base is still quite new for me, but it helped a lot to bring another intensity into the colors.
I have rarely sweated that much while painting a mural, the challenge was mostly the sun these days. Big thanks goes to Pascal and Mel for inviting me, and to Marie for being a great assistance.