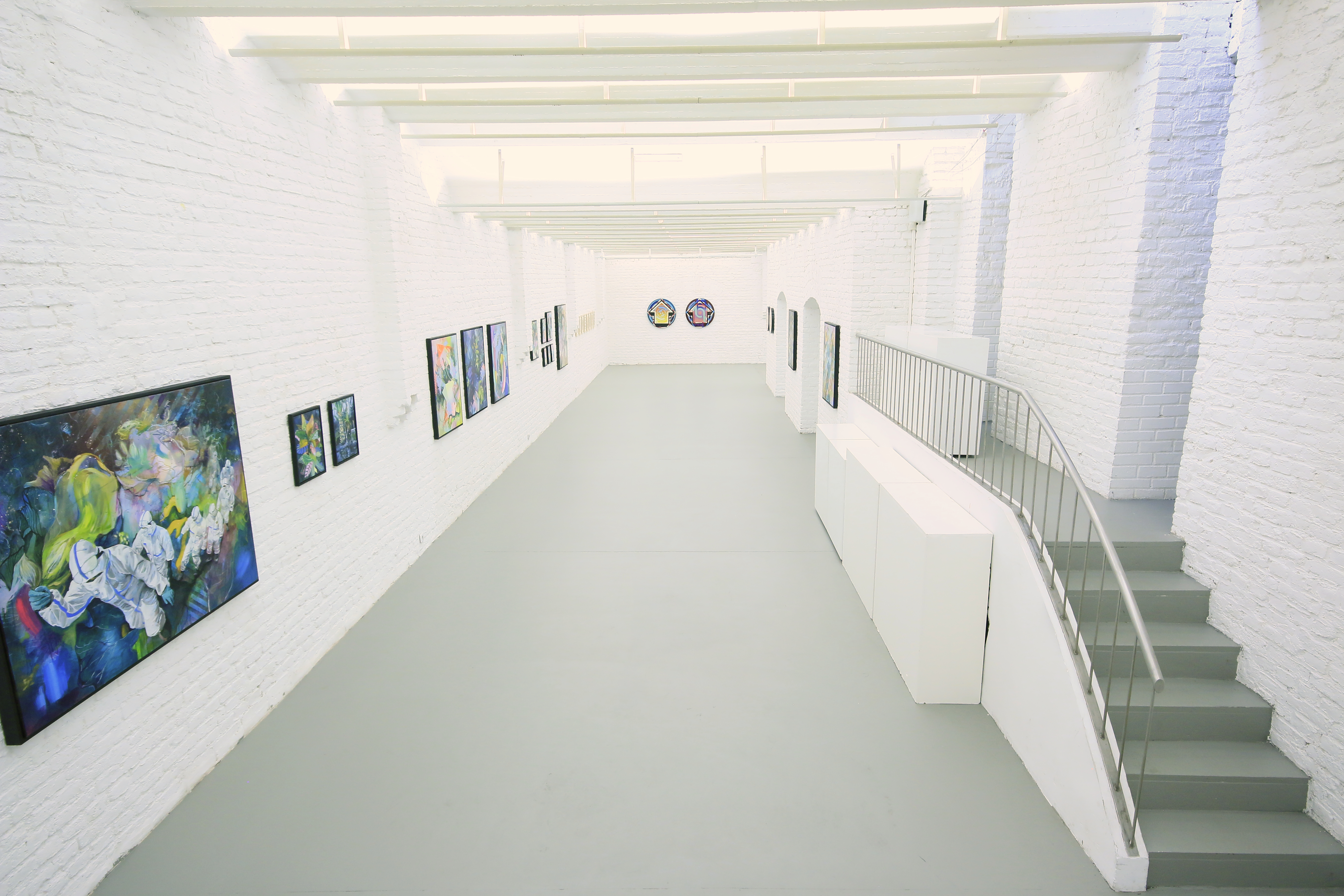 While artists EVOL and Above are considered pioneers in the respective Urban Art circles, the extraordinary talents Julia Benz and Agostino Iacurci belong to the new generation. Having already reached high points in their individual careers, these four well-known artists will meet and exhibit their work in the upcoming group exhibition at the gallery Die Kunstagentin. Titled Nice to Meet You Too!, the show will present a meeting point between two generation of artists, at the same time underlining the quality, diversity and continuity of this established art movement. The title of the exhibition can be interpreted as a greeting, but also as a grateful and respectful end salutation after a pleasant encounter.
(Read the full article -> Widewalls)
Beside my newest Installation "Wet Dream" you will find some new paintings on view in the Gallery. I am very grateful to be part of this group exhibition in cologne next to these wonderful artists. We had a beautiful opening on a warm saturday evening a couple of weeks ago. Of course you will get some impression of the opening.
If you are in Cologne, go check it out!
The exhibition Nice to Meet You Too! will be on view from August 12th until September 30th, 2017
Die Kunstagentin
Maastrichterstr. 26
50672 Köln
Opening hours:
Thu – Sat 12-20 h