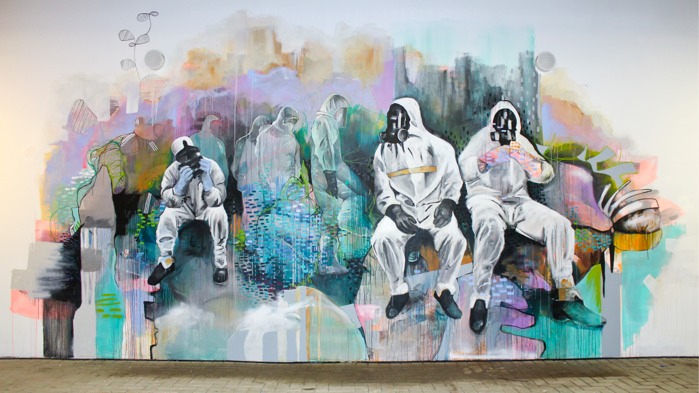 Last week I got the chance to meet the wonderful people from Millerntor Gallery again, after one year. The idea: To keep on painting on my mural from last year. Based on the idea of a painting which has no end, or the very known question of "when is a painting finished?!" – never.
I am very greatful to get the chance to meet so many nice artists and see them working. Thank you so much to Viva Con Agua, for making such a nice exhibition possible!
Here are some picks for you, so you can get a little touch of the progress. Have fun.